Balajii Vastu
Balajii Vastu is a 4-Step Method to know the influence of your building (living or work place) on you and your life. These influences can be positive or negative and are, accordingly, responsible for your success or failure. The concept has been distilled from 6,000 successful research-based case studies done by VastuShastri Yogesh Panchal.
Balajii Vastu also provides 16 Techniques to get Solutions without going in for demolitions or structural changes in the building. It is a purer, simpler yet more powerful system for understanding the influences of a building on human behaviour. It ensures Happiness, Gains, and Success in life while maintaining modern life style and contemporary architecture.
Once you have diagnosed the root cause of a problem accurately using the 4-Step Procedure mentioned above, then its management is equally simple. There are more than 16 easy-to-apply Techniques in Balajii Vastu. By applying them, you can easily solve problems or rectify Vastu defects without having to resort to demolitions. You can also program your Space to yield the desired results by developing favourable circumstances around you - a unique feature of Balajii Vastu. Balajii Vastu is both an Art and a Science for achieving a fine balance between the activities you perform to achieve your goals and the energies of your Space which help you achieve these goals. What Ayurveda does for the body and Yoga for the mind, Balajii vastu does for your life.
Vastu Guru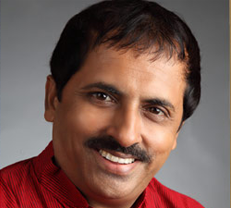 Vastu Guru - Yogesh Panchal stands out as a personality whose contribution to the revival of the Science of edific (VASTU) is unparalleled. As one of the leading Vastu experts of India, he is devoted to its spread all over the world, for the sake of improving the quality of life irrespective of caste, creed, religion & community.
For new constructions (both residential & commercial) Through Balajii Vastu, Yogesh panchal provides detailed guidance on the basis of the original Vastu-Science, for site-selection, directions, design, materials to be used, auspicious time (Muhurtha) for various activities including the house warming ceremony (Grihpravesh). He also advises in purchase of flats, shops & other already constructed premises. His advices have worked wonders in the cases when people have been suffering due to health, financial or psychological problems. Thousands have turned their losses into profits and attained happiness & peace in life after coming in contact with Yogeshji. The sole aim is to bring peace, good health & prosperity in people's lives & guard them from various dangers.
Live In A Vastu Way!